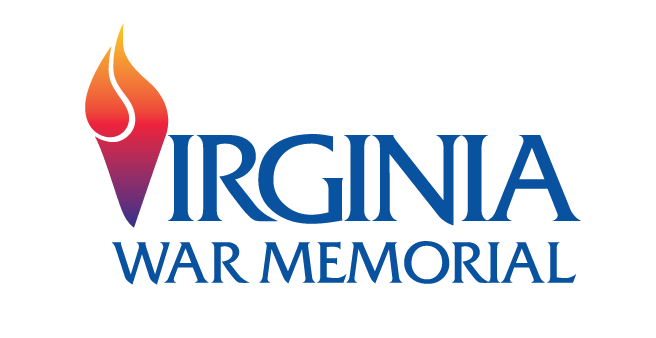 The Mission of The Virginia War Memorial:
The Virginia War Memorial: Honoring The Service and Sacrifice Of The Commonwealth's Military Veterans
Virginia has a proud tradition of honoring its heroes for their service to our Commonwealth and our Nation. Today, the Virginia War Memorial on South Belvidere Street in Richmond is often heralded as the premier state memorial honoring it military veterans in the United States.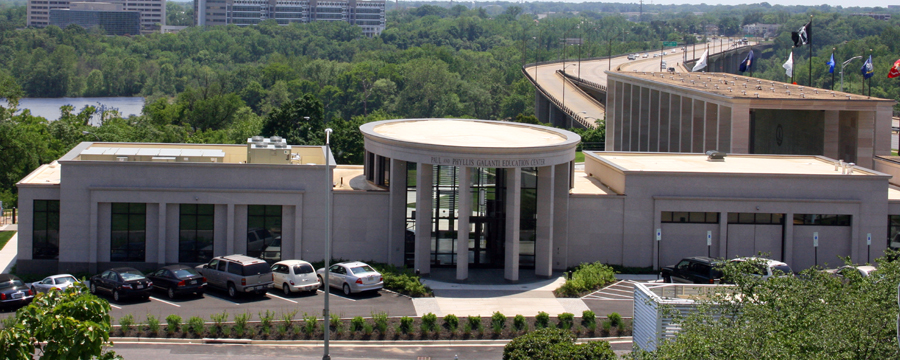 "The mission of the Virginia War Memorial is to Honor Veterans, Preserve History, Educate Youth, and Instill Patriotism in All.
The History of The Virginia War Memorial:
In 1950, five years after the conclusion of World War II, the Virginia General Assembly authorized the building of a memorial to honor and remember those Virginians that made the ultimate sacrifice serving in the Armed Forces. A design was chosen as was its location – nearly five acres overlooking the James River and the Richmond skyline along U.S. Routes 1 and 301, the primary route from Maine to Florida before the construction of Interstate 5.
Before construction began, America entered the Korean War and plans were changed to include the heroes of this war along with those from World War II. The Memorial was dedicated on February 29, 1956 and consisted of a 200-seat auditorium, a small visitors' center, and the imposing Shrine of Memory where the names of Virginia's heroes are engraved on its stone and glass walls. Later, the names of those who died in Vietnam, the Persian Gulf and the Global War on Terrorism were added and now total almost 12,000.
A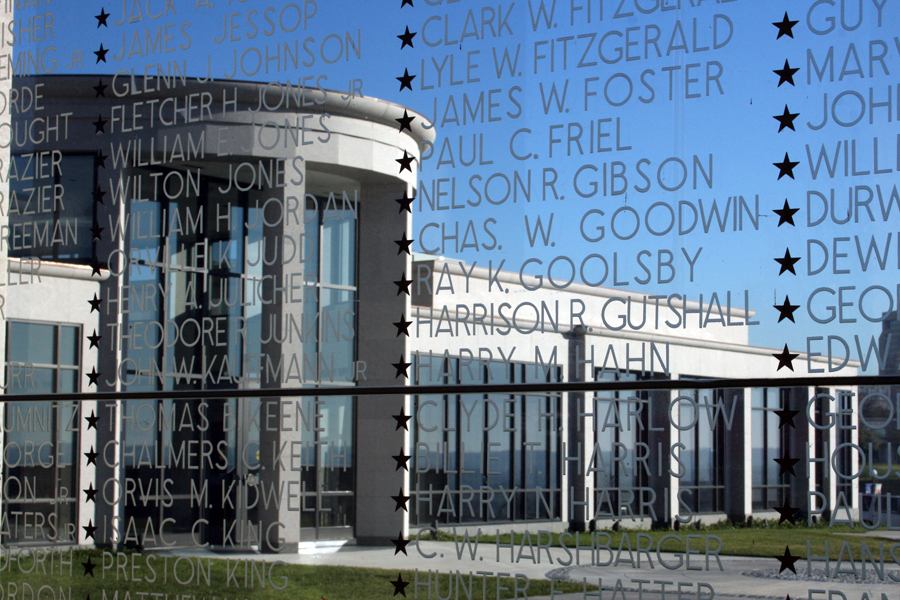 ll of the names on the walls of the Shrine of Memory are listed according to the locality (city or county) in the Commonwealth from which the man or woman lived or enlisted in their respective branch of military service.
The addition of the 18,000 square foot Paul and Phyllis Galanti Education Center in September 2010 dramatically changed the size of the Memorial and allowed it to redirect its focus to honor all veterans through educational and patriotic programs and exhibits designed to pass the stories of their sacrifice onward.
Developed with a combination of public and private funding, the Galanti Education Center includes historical and military-related exhibits, classrooms, administrative offices, a research library, theaters which show the Memorial's award-winning film Into Battle and video documentary series, Virginians at War, and a 500-seat outdoor amphitheater where major events such as the annual Commonwealth's Memorial Day and Veterans Day ceremonies are held.
Annual visitation to the Memorial has increased from 21,000 in 2008 prior to the opening of the Galanti Education Center to nearly 70,000 in 2014. The Memorial has not only become a major tourist destination but is also host to numerous corporate, government, military and veteran organizations, and community meetings and events.